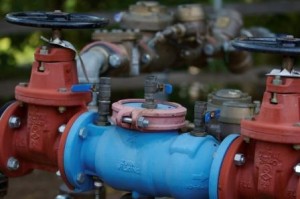 Partner and Host: Georgia Rural Water Association
Location: Lake Lanier Legacy Lodge, 7000 Lanier Islands Parkway, Buford, GA 30518
Date: 10/28/2014
Time:  10:30am – 3:00pm
More info including Agenda and Registration: Click Here
This workshop will be part of the Georgia Rural Water Association's Fall Conference. As part of the "Finance/Management" Session on Tuesday, October 28, 2014, the EFC will present a workshop on Asset Management and how it can increase your chances of securing funding for your projects.
Asset Management enables a water system to meet customer expectations at the most appropriate cost by improving the efficiency of operation and management. Some funders are including asset management as one of their criteria for project prioritization. This training will provide an overview of the five core components of Asset Management: the current state of the assets, level of service, criticality, life cycle costing, and long-term funding strategy. The training will include a blend of presentations and interactive exercises.