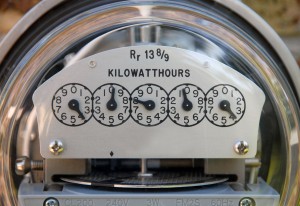 Location: Online – your computer!
Cost: FREE
Date: March 3, 2015
Time: 2:00 – 3:00pm EDT (12:00-1:00PM MDT)
For many water systems, the electric (or energy) bill is one of the largest expenses regularly incurred by the water utility. It is also one of the most controllable expenses a water utility will have. However, water utility managers oftentimes never see the bill. Understanding your utility's energy expenses is one of the first steps to controlling and likely reducing your energy expenses. This webinar will focus on how to conduct an energy audit of your water system, including how to collect data and construct an energy use baseline. These are key steps in preparing to select energy management projects for implementation for your system.
This webinar you will:
Walk through the first four steps of implementing an energy management plan
Discuss the process of completing an energy audit
Hear from a water system that has placed energy management and conservation as the paramount operational goal of the District and realized over 300,000 dollars per year in savings as a result
Presenters:
David Tucker, Project Director, Environmental Finance Center at UNC Chapel Hill
Dawn Nall, Program Manager, Wichita State Environmental Finance Center
For questions about whether credit is available this webinar: 
AWWA will request pre-approval from the state licensing agencies for the webinar. AWWA recommends that you check with your licensing agency to learn about its criteria, rules, and what you need to do in order to receive credit for your attendance. It is your responsibility to verify this information with your licensing agency. For assistance contact educationservices@awwa.org.
IF YOU REQUIRE A CONTINUING EDUCATION CERTIFICATE:
-Each viewer must register individually
-Group rosters will not be accepted