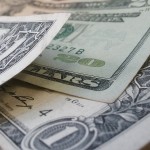 Location: The Glenwood Springs Community Center , Rooms Sopris A and B. 100 Wulfsohn Road, Glenwood Springs, CO 81601
Cost: FREE!
Date: 06/02/2015
Time: 8:30am – 3:30pm
There are several federal and state programs that provide financing for water infrastructure projects. However, the process for securing even loan funds is often highly competitive. This workshop will provide participants with descriptions of individual financing programs and how they may interact with each other. Speakers will include persons involved in administering the programs in the state. Participants will receive basic information on best management practices such as asset management, rate setting and financial benchmarking which could enhance your system's funding application.
*Lunch will be provided at this workshop*
This workshop has been approved for 0.6 Supplemental TU's.