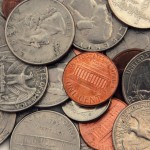 Location: Roanoke Higher Education Center, 108 North Jefferson Street, Roanoke, Virginia 24016
Cost: FREE!
Date: 01/29/2015
Time: 9:00 AM – 4:30 PM
The objective of this one-day workshop is to provide participants with financial tools to ensure their water systems can continue to deliver safe reliable water for years to come while ensuring financial sustainability. Topics will cover all aspects of the overall financial management and planning of the water system fund. This workshop is designed for water systems serving 10,000 or fewer people, especially targeting local government systems facing financial challenges. Information will be shared in lecture format, through interactive exercises, sharing of case examples, and by soliciting and answering participant system-specific questions and scenarios.
* VA AWWA Section has graciously offered to sponsor lunch for all registered workshop participants.
*Workshop information has been submitted to the state for CEUs/CECs