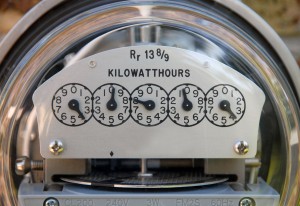 Location: Online – your computer!
Cost: FREE
Date: December 2, 2014
Time: 2:00 – 3:00pm EDT
Energy costs are the largest controllable cost for water systems. In 2010, water systems used 12.6% of the nation's total annual energy consumption, equivalent to the total energy consumption of approximately 40 million Americans.
A good energy management plan can improve energy efficiency, manage energy consumption, control peak demand for energy, manage energy cost volatility, and improve energy reliability. The NYSERDA seven step model for energy management planning will be shared with operators and decision makers. The webinar will also include small water systems sharing their experiences with energy management planning.
Presenters:
David Tucker, Project Director, Environmental Finance Center at UNC Chapel Hill
Fredric T. Royal, PE, CFM, Town Engineer, Town of Pittsboro, NC
Adam Pickett, Water Treatment Plant Superintendent, Town of Pittsboro, NC
For more information, please contact Khris Dodson at 315-443-8818 or kdodson@syracusecoe.org
For questions about whether credit is available for a webinar:
AWWA will request pre-approval from the state licensing agencies for the webinar. AWWA recommends that you check with your licensing agency to learn about its criteria, rules, and what you need to do in order to receive credit for your attendance. It is your responsibility to verify this information with your licensing agency. For assistance contact educationservices@awwa.org.
IF YOU REQUIRE A CONTINUING EDUCATION CERTIFICATE:
-Each viewer must register individually
-Group rosters will not be accepted