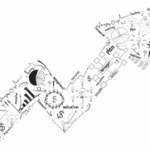 Location: Online – your computer
Cost: FREE!
Date: 8/11/2015
Time: 2:30 – 3:30 PM EST / 11:30 AM – 12:30 PM PST
What should your water rates be to cover all of your expenses in the next few years?
This webinar will help water systems answer this question by demonstrating the Water and Wastewater Rates Analysis Model, a free basic Excel-based tool developed for small water systems by the Environmental Finance Center at the University of North Carolina, Chapel Hill. Users input data on their water system's expenses, rate structures, number of customers and customer water use. The model then projects revenues, expenses and fund balances for the next few years, giving the user the option to adjust rates as necessary to generate the revenues needed to meet financial obligations. The model helps water systems determine whether they need to adjust rates, and by how much, in order to achieve financial sufficiency. The model can be used by water systems that set volumetric charges for water as well as systems that only charge flat monthly fees.
Learning objectives:
Become familiar with the Water and Wastewater Rates Analysis Model
Understand how to use the tool (including tips on how to use the tool to cater to different circumstances)
Learn general principles of water rate setting and modeling
Know how to get started in analyzing water rates