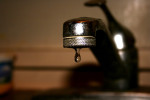 Location: Online – Your Computer
Cost: FREE!
Date: 03/07/2014
Time:  2:30 – 3:30 PM EST / 11:30 AM – 12:30 PM PST
Presenter: Sarah Diefendorf, Director, EFC at Dominican University
What stories move you to action?  What images trigger your emotions?  Why do you support one issue but oppose another?  Whether you realize it or not, effective messaging is often in play whether you are choosing a bag of chips or pledging your hard earned dollars to a cause.  In this webinar we showed some basic messaging concepts including the use of powerful images that evoke the critical values of your audience.  We also ntroduced successful water conservation and improvement campaigns that use both humor and message to convince their communities to pay for better systems.  In the end, this webinar provided a simple three-step structure to help re-imagine the story and get the job done.
We apologize for the missing first few minutes caused by a glitch in the software system.