Written by:
David Tucker & Shadi Eskaf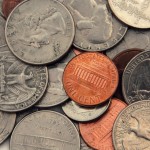 Location: On-line
Date: August 22nd, 2013
Time: 2:00-3:30 PM Eastern Daylight Time / 11:00 AM-12:30 PM Pacific Daylight Time
Instructors: David Tucker & Shadi Eskaf
Cost: FREE!
This 90-minute, interactive webinar will offer participants information about financial sustainability metrics for small water systems (serving 10,000 or fewer people). By the end of the webinar, participants will be able to apply a variety of useful financial benchmarks to their systems; learn how to compare wisely one water system's rates and finances with those of other systems; and become familiar with the features and benefits of our water and wastewater rates dashboards. The dashboards are powerful tools developed by the UNC Environmental Finance Center to assist with assessing financial sustainability, rate setting and rate structures, conservation, and affordability for water and wastewater utilities. Participants from one of our current dashboard states (Arizona, Colorado, Georgia, New Jersey, North Carolina, Texas, and Virginia) will be able to look up their own systems and receive immediate analysis and advising from the webinar leader.
While drinking water system operators are welcome, this training is best suited for individuals who make financial decisions on behalf of small systems–board members, local government managers and finance staff, and system managers.