Date/Time
Date(s) - 02/16/2017
1:00 pm - 2:00 pm iCal (add to your calendar)
Register Fill out form below to register for this event.
Categories
1:00-2:00pm EST
(12:00pm-1:00pm CST | 11:00am-12:00pm MST | 10:00am-11:00am PST)
Cost: FREE
About the Webinar:
Rate setting, financial management, and department budgeting are vital components to ensuring financial longevity for municipal operations. With increasing demand on utilities, expanding or declining populations, and the need for future infrastructure repair, it is necessary to look beyond the sort term financial planning and look towards financing for the future.
This webinar introduces methods that can be used for budgeting for the future. Topics include projecting for future scenarios, tracking and benchmarking financial performance, and creating financial plans that will extend beyond those that are currently being used. Participants gain an understanding of how they can project for future changes and risks, and create a financial plan that will ensure there is money to address these events as they occur.
Speaker:
Shadi Eskaf – Senior Project Director, The Environmental Finance Center at The University of North Carolina
Shadi Eskaf is a Senior Project Director at the Environmental Finance Center at UNC's School of Government. He has 11 years' experience working with and educating water operators and utility managers on financial management of water utilities, particularly on rate setting, capital planning, accessing funding sources, benchmarking financial performance and addressing affordability concerns. Shadi has presented at dozens of statewide, regional and national workshops, seminars and conferences training water operators and utility managers (most offered contact hours). Shadi has a Master of Science in Environmental Engineering from the University of North Carolina at Chapel Hill, and a Bachelor of Science in Mechanical Engineering from the University of Tennessee at Knoxville.
Please Note: Attendees will receive a certificate of attendance for viewing this webinar. If you need assistance in applying for credit to your licensing agency, please contact EducationServices@awwa.org.
For questions about whether credit is available for a webinar: AWWA may request pre-approval from the state licensing agencies for webinars. AWWA recommends that you check with your licensing agency to learn about its criteria, rules, and what you need to do in order to receive credit for your attendance. It is your responsibility to verify this information with your licensing agency.
If you require a continuing education certificate:
– Each viewer must register individually
– Group rosters will not be accepted
Webinar Partners: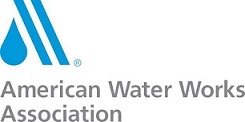 Resources:
Presentation Slides