Date/Time
Date(s) - 06/27/2018
2:00 pm - 3:00 pm iCal (add to your calendar)
Register Fill out form below to register for this event.
Categories
2:00PM-3:00PM EDT
(1:00pm-2:00pm CDT, 12:00pm-1:00pm, MDT, 11:00am-12:00pm PDT)
Register Online
Employees are a utility's most important asset. How do you maintain this asset so that employees are happy and motivated when they come to work? Does having happy employees help you have happy customers? Although a utility can't control when a customer complaint will arise, they can control how employees and leaders handle the situation.
This webinar will teach utilities how to effectively address customer complaints, and how to use strategic communication to increase customer and employee satisfaction. The webinar will also explore the relationship between employees and customers.
Presenters: Tonya Bronleewe – Program Manager and Leslie Kimble – Marketing Coordinator, Environmental Finance Center at Wichita State University
Questions? Contact us at smallsystems@syr.edu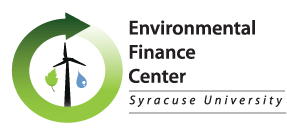 Resources:
Presentation Slides