Date/Time
Date(s) - 06/01/2016
9:00 am - 3:30 pm iCal (add to your calendar)
Register Fill out form below to register for this event.
Categories
June – September 2016 | Location TBD
This event will be a series of three workshops. The workshops will take place from June- September 2016. Exact workshop dates TBD.
Cost: Free, but space is limited! Please notify us of your interest by completing the form below.
Providing drinking water and wastewater requires energy – and a lot of it. The Environmental Protection Agency estimates that the cost of energy as a percent of operating costs for drinking water system can reach as high as 40 percent and is expected to increase 20 percent in the next 15 years. Energy management is becoming a more important aspect of a utility's asset management program.
The Environmental Finance Center Network is currently seeking community water systems interested in participating in a workshop series that will focus on the development of an energy management plan for each system.
The series will be offered in partnership with the New Hampshire Department of Environmental Services (NHDES). Attendance at all three one-day workshops is required, in addition to providing assistance with a half-day energy assessment of your system. Multiple staff and governing board members from each system are welcome to attend.
Based on utility official availability, the series will be offered from June 2016 through September 2016 in a location relevant to participating systems. Participants will benefit from a hands-on workshop series, supplemented with an on-site energy assessment and one-on-one assistance on improving energy management, from establishing a baseline to finance to measurement and verification.
How to Apply: Please fill out the form below to apply.
Trainer: Stacey Isaac Berahzer, Senior Project Director, Environmental Finance Center at The Univeristy of North Carolina at Chapel Hill
Contact: Luis Adorno, Environmental Program Manager, NHDES Drinking Water & Groundwater Bureau,
(603) 271-2472, luis.adorno@des.nh.gov
Partner: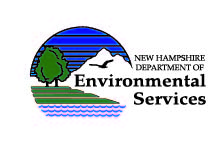 Resources:
Electricity Baseline Builder
Energy Management Readiness
Portfolio Manager Quick Reference Guide 
Workshop 3 Materials:
Agenda
Introduction
How Do We Pay for it- Special Financing Options
Developing an Implementation Plan
Process Tracking and Reporting
Value of Communication Message Mapping
Workshop 2 Materials:
Introduction
VFD Energy Savings Training
Identifying Potential Energy Management Projects
Economics and Financing for Energy Management Projects
Prioritizing Energy Management Projects
Project Prioritization Exercise
CFDA Presentation
USDA RA Presentation
How Do We Pay For It- Special Financing Mechanisms for Energy Management
Workshop 1 Materials:
Introduction
Why Are We Here? Part 1
Why Are We Here? Part 2
Into to Energy Management
Energy Usage Baseline Tool
Review of Energy Assessments
Understanding your Electric Bill
Water Treatment- Ashland
Energy Management and Water Loss
Homework
Register for Workshop
Bookings are closed for this event.