Written by:
Leslie Kimble, Marketing Coordinator, Wichita State University Environmental Finance Center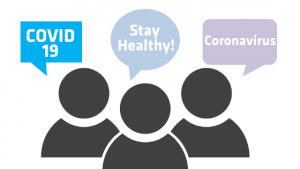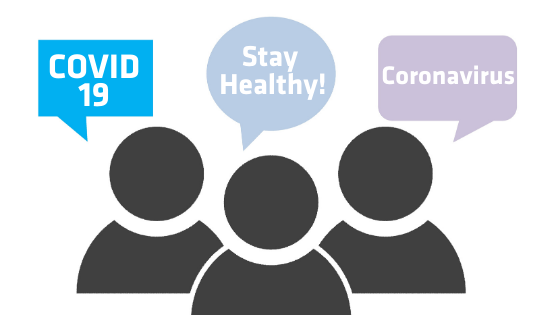 Thanks to the work of water operators, utility staff and water quality regulators across the country, communities in the United States rarely have to worry about their drinking water; a service that is, without a doubt, critical and essential. The reality of this global pandemic is that some water utility workers may be unable to perform their critical job functions because of health-related concerns or other challenges related to the spread of the COVID-19 virus. How can we combat this? By making sure we are effectively communicating with utility staff during this challenging time.
According to a recent AWWA poll, "absenteeism" and "continuity of operations" are top concerns for utilities during the coronavirus pandemic. In smaller systems especially, where there may only be one operator or a shared operator for multiple treatment plants, adding the threat of reduced staff due to illness, lack of childcare or leave to take care of a family member can leave systems wondering how they will carry on with the essential work of public water. More importantly, how will small water systems keep their employees, contractors and community members safe and healthy, while continuing to provide water to customers?
As we discuss in our Workforce Planning trainings, water doesn't appear to homes, schools and businesses by magic, it takes people to make this work happen. People are a utility's most precious asset. So how do we manage and take care of our most precious asset during this turbulent time?
The answer is not simple, and every system faces a unique situation. The heart of the solution, is good communication – communication with staff, state primacy agencies, city managers, elected officials, water board members, suppliers, and customers.
Communicating with Utility Staff During COVID-19
When communicating with utility staff about COVID-19, there are a few key points to keep in mind:
1. Communicate, Communicate, Communicate
Not only can work be stressful during this time, but personal stresses at home, such as reduced childcare options, worry for friends and family, social isolation, and financial strain, can all take a toll. During tense times, your staff doesn't just want reassuring communication from their leaders, they need it.  And, they need to hear this reassurance often. Utility leaders should aim to create a consistent stream of communication to employees regarding COVID-19. This could mean bi-weekly, weekly, or even daily communication. These messages can be sent via virtual meetings, emails, text messages or videos. If you feel like you are repeating the same information over and over, this is a good sign! There is no such thing as over-communicating during a crisis.
2. Put People First
When crafting your message to employees, be sure to put people first. Yes, it is important to have a plan for daily operations, but remember, people are the utility's most precious asset. Prioritize the health and safety of your employees above all other topics. It should be the first topic you talk about, and the last topic you remind employees about before ending your message. Tell employees your plans for keeping them and their family healthy and safe, and repeat these plans often. Don't forget to address the importance of your employees' mental health, too. The CDC offers resources on coping with stress during COVID-19 that leaders can use to encourage their employees to take care of themselves mentally during this time.
3. Make Your Tone Conversational
During times of stress and crisis, people comprehend information differently. Have you noticed that when you turn on the TV right now, almost every commercial has been adapted to include COVID-19? Is there a single news station that is not currently covering COVID? The information is everywhere and it is overwhelming. For this reason, it's important that during times of crisis, we simplify our message. Avoid using technical jargon and "government robot talk." Write your message like you are having a face-to-face conversation with an employee. Keep your message personable, warm and simple to understand. It's okay, and even encouraged, for leaders to be transparent with employees about what is worrying or challenging right now, professionally and personally.
4. Listen, and Be Flexible
Many states and cities across the country have adopted mandatory "Stay at Home" orders, which have forced organizations to drop the "working from home doesn't work" attitude and adjust to nearly 100% of employees working from home. It is important to remember that the country is not simply "working from home." We are working from home during a global crisis. Every part of our work and home lives has been altered. Schools are closed. Childcare options are limited. Religious services are cancelled or virtual. Social interactions have been reduced to on-screen only. Even if your employees still have stable jobs at the utility, their spouses and other family members may be facing reduced hours or unemployment. Some employees may have loved ones that work in healthcare who they are unable to see at this time. Your employees that need to be on the job site may be afraid of bringing the virus home to their family. People are isolated from family and friends. Employees may even have sick family and friends.
This time is unprecedentedly tough for everyone, and we are all doing our best to carry on. For these reasons, be understanding of the challenges your employees are facing. Be flexible and open to different modes of operation in the workplace that accommodate your employees' current needs. Each employee faces a unique situation that may require unique work arrangements. There won't be "one size fits all" policies and procedures right now. Remember that this situation is temporary, and the flexible policies we allow in the workplace will not last forever. We do not want to lose our all-star employees because we were not willing to meet them halfway during this difficult and momentary time.
5. Be Aware of Privacy Laws
In attempt to keep employees and the workplace safe, many utilities have implemented stringent policies on who is allowed through the treatment plant security gate. Questions about travel history, COVID-19 symptoms and temperature checks are all some of the standard procedures being implemented on job sites. What health information are you allowed to collect as an employer? How should this information be handled? How do you protect the privacy of an employee that tests positive? These are all questions that utility managers need to think about and plan for with their legal advisor.
Information is Changing Rapidly
Remember that guidance from public health authorities is likely to change as the COVID-19 pandemic evolves: therefore, continuing coordination with state and local health officials is critical. You can find updated guidelines and recommendations for managing your workplace through COVID-19 here. The rapidly changing nature of the situation further supports the need for consistent communication between staff and utility leaders.
If you are seeking help communicating with your employees or customers during this time, the EFCN may be able to assist. The EFCN provides free technical assistance on finance and management topics for drinking water systems serving 10,000 or fewer people. Request assistance