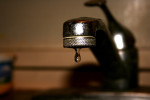 Location: Online – Your Computer
Cost: FREE!
Date: 3/03/2014
Time: 2:30 – 3:30 PM EST / 11:30 AM – 12:30 PM PST
Presenter: Lauralee Barbaria, Associate Director, EFC at Dominican University
Have you ever wondered why, when all the facts support your project you still can't get the approval or the votes to move it to implementation?  When you have all the facts in your back pocket and have presented all the data to your audience, why does it seem that – more often than not – the line item goes to someone else?  In this webinar you will be introduced to how your audience perceives your data and how to present your information in a more compelling format.  From pie charts to columns and busted pipes to sinkholes, find out how to tell your story so that the next project that gets approved has your name on it.