The Smart Management for Small Water Systems Project seeks to address major issues facing the nation's smallest drinking water systems (those serving 10,000 or fewer people). Our team of experts works with water systems across the country, US territories, and the Navajo Nation to address these issues, which range from asset management and rate setting to water loss detection and conservation, through training and technical assistance.
Small water systems can take advantage of training and resources through a variety of offerings including:
In-Person Workshops
One-on-one technical assistance
Small Group sessions
Funder forums
Webinars
eLearning Modules
Water Rates Dashboards
Blog Posts
The Smart Management for Small Water Systems project is a collaborative effort between the members of the Environmental Finance Center Network and its partners, the National Association of Development Organizations (NADO) and the Government Finance Officers Association (GFOA). This project is made possible through a cooperative agreement with the U.S. Environmental Protection Agency. The American Water Works Association was a past partner on the project.
This project is led by the Environmental Finance Center at The University of North Carolina at Chapel Hill and is co-managed by the Southwest Environmental Finance Center.
---
Training Topics Include: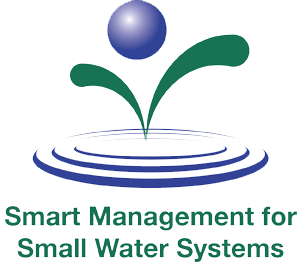 Contacts:
Glenn Barnes
Associate Director
Environmental Finance Center at UNC Chapel Hill
Glennbarnes@sog.unc.edu
919-962-2789
Heather Himmelberger
Director
Southwest Environmental Finance Center
Heatherh@unm.edu
505-277-0113