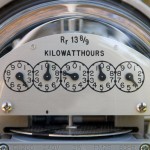 Waterloo Center for the Arts
225 Commercial Street, Waterloo, IA 50701
Date: 9/05/2013
Time: 9:00 AM – 4:00 PM*
*Networking will begin at 8:30 AM and workshop activities will begin at 9:00 AM.
This one-day energy management workshop, for water systems serving 10,000 or fewer customers, will offer participants information about opportunities to reduce operational costs for energy during a time of rising electricity costs and tightening government budgets. Participants will benefit from expert speakers focusing on topics such as how to identify and prioritize potential projects, understanding your electric bill, how to get an energy audit, case studies, project financials, and locating funding opportunities. In the weeks following the workshop, the Environmental Finance Center Network will also be available to provide follow-up direct technical assistance to workshop participants.