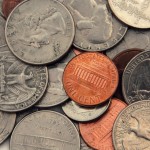 Tennessee State University, Agricultural Complex/The Barn 
3500 John A Merritt Blvd, Nashville, Tennessee 37209
*For a copy of the campus map, please click here.
Date: 8/14/2013
Time: 9:00 AM – 5:00 PM
Partners: Tennessee State University & Region 4 EPA
This training is for drinking water systems interested in investigating financing options for infrastructure projects. The workshop will include presentations from the public funding programs in the state. There will also be a "one-stop-shop" for individual communication with the staff that manage these funding programs. Presentations will also focus on how multiple programs can fund different parts of one utility project.
While operators are welcome, this training is best suited for individuals who make financial decisions for the water system.
For a copy of the draft agenda, please click here.
*LUNCH will be PROVIDED FOR THESE WORKSHOPS, contrary to the information below.
Presentations:
1. Grants and Loan Funding Opportunities
2. Funding Options: How to Find and Apply for Grants
3. Housing and Urban Development
4. Tennessee Association of Utility Districts
5. State Revolving Fund Programs for Water and Wastewater Projects
6. Grant and Loan Opportunities with USDA Rural Development
7. Community Development Block Grant Program
8. Funding Options: Beyond grants – Rate Setting; Capital Planning
9. EnergyRight Solutions
10. Clean Tennessee Energy Grant Program
11. Existing Financial and Utility Management Tools