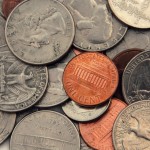 Tennessee Water Resources Research Center, University of Tennessee, Room 400A
U.T. Conference Center
600 Henley Street, Knoxville, TN 37902
*To view a map, please click here. There is a public parking garage on the Locust St. corner and a surface parking lot next to the YMCA.
Date: 06/13/2013
Time: 9:00 AM – 5:00 PM
Partner: Tennessee Water Resources Research Center & Tennessee Department of Environment and Conservation (TDEC), Division of Water Resources
This training is for small water systems serving 10,000 or fewer people. Community and non-transient, non-community water systems of that size that are owned by governments, associations, private companies, subdivisions, mobile home parks, schools, etc. are welcome to attend.  While operators are welcome, this training is best suited for individuals who make financial decisions on behalf of water systems. Topics will include rate setting, capital planning, affordability, and available loans and grants.
For a copy of the workshop flyer, please click here.
Introduction
Water Finance 101
Assessing Financial Condition
Capital Planning
Controlling Costs
Rate Setting Design and Pricing
Beyond Rates