Date/Time
Date(s) - 06/16/2015 - 06/18/2015
All Day iCal (add to your calendar)
Register Fill out form below to register for this event.
Location
Universidad de Puerto Rico
Categories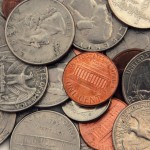 Cayey: Universidad de Puerto Rico,
205 Avenida Antonio R. Barceló,
Cayey, PR 00736 – 16 de junio
Ponce: Pontificia Universidad
Católica, 2250 Boulevard Luis A. Ferré
Aguayo Ponce, Puerto Rico – 17 de junio
Arecibo: Universidad de Puerto
Rico, Carr. 653 Km. 0.8 Sector
Las Dunas, Arecibo PR 00614 – 18 de junio
Hora: 6:00PM – 9:00PM
Usted recibirá un certificado de cumplimiento al finalizar del taller.
¿Por qué asistir?
El taller está diseñado específicamente para los sistemas públicos de agua potable que sirven a poblaciones de 10 000 habitantes o menos. En el taller, hablaremos sobre las inversiones requeridas para que el sistema cumpla con las reglamentaciones existentes, y sobre los costos de reparación y mantenimiento regular del sistema. Exploraremos opciones para que los sistemas en la misma área puedan compartir recursos y así reducir sus gastos.
El taller ayudará a los participantes a planificar presupuestos balanceados y, con este fin, identificar fuentes de ingresos, tales como: el cobro de las tarifas por servicio de agua potable y su ajuste con los años. Se facilitará información sobre cómo obtener el apoyo de la comunidad y cómo informarle sobre el pago por el servicio.
Exploraremos alternativas que ayuden a los consumidores con sus pagos, así como modos de aumentar recaudos, tales como el cobro por conexiones.  Asimismo, hablaremos sobre diversas opciones de financiamiento de obra: préstamos, subvenciones (grants) y donativos.
Taller de Finanzas para Sistemas Públicos Pequeños de Agua Potable