Date/Time
Date(s) - 06/16/2015 - 06/18/2015
All Day iCal (add to your calendar)
Register Fill out form below to register for this event.
Location
Universidad de Puerto Rico
Categories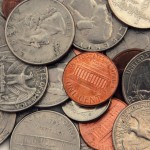 Cayey: Universidad de Puerto Rico,
205 Avenida Antonio R. Barceló,
Cayey, PR 00736 – June 16
Ponce: Pontificia Universidad
Católica, 2250 Boulevard Luis A. Ferré
Aguayo Ponce, Puerto Rico – June 17
Arecibo: Universidad de Puerto
Rico, Carr. 653 Km. 0.8 Sector
Las Dunas, Arecibo PR 00614 – June 18
Participants received a certificate of completion at the end of the workshop.
Attendees Learned:
The cost to the water system to maintain compliance with regulations, repair, and maintain the system;
Ways to share resources with systems in the same area to reduce costs;
How to create a balanced budget, and creating the revenue needed to balance the budget, including the need to -charge water rates and how to adjust those rates over time;
Information on how to build community support and communicate to water customers that they should pay for this service;
Programs to address affordability concerns for customers;
Methods of raising revenue, such as connection fees; and
Financing options such as loans, grants, and private donations.
This workshop was designed for water systems serving 10,000 or fewer customers, though systems of any size may attend.