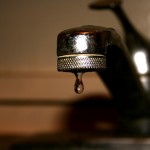 City of Bel Aire, Community Room
7651 East Central Park Ave., Bel Aire, KS 67226
Date: 10/29/2013
Time: 8:00 AM – 5:00 PM*
*Networking/refreshments will start at 7:30 AM.
**FREE breakfast and lunch will be provided at the workshop.
This one-day workshop, designed for local elected officials and their senior managers, will introduce participants to tools and techniques for building consensus around complex water resource issues facing your community.  Sessions will focus on tools to help minimize conflict and improve planning, build coalitions, make decisions that are broadly supported, and create effective community outreach messages.
To register, click here.