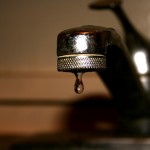 Tennessee American Water 
1101 Broad Street, Chattanooga, TN 37402
*Lot is located in the back. It's an open lot.
Date: 7/18/2013 – 7/19/2013
Time:
7/18/2013: 10:00 AM – 5:30 PM
7/19/2013: 8:00 AM – 1:30 PM
The goal of this workshop is to provide tools and approaches to assist local elected officials, clerks and other municipal staff to make effective short term and strategic long-term decisions that engage multiple stakeholders on complex topics. Also offered are communication techniques to build public support, project and fund development and training on environmental infrastructure and management topics in your community.
*CEUs for water operators were approved by these states: Kentucky (9.75 CEUs), Mississippi (10 CEUs), North Carolina (10 CEUs).
CEUs were not approved by these states: Tennessee, Alabama.
The other EPA Region 4 states are currently reviewing applications.
* Lunch will be provided for this workshop. Tennessee American Water has offered to sponsor us for that purpose.
Curriculum:
Strengthening Leadership Skills for Effective Communication and Conflict Management
From Your Cubicle to the Community: Understanding your internal and external stakeholders
Leaving the Negative Behind: Learning a positive approach to questioning and idea generation
I Think I heard You Say…: Practicing active listening to manage conflict and build trust
Effective Decision-Making so You Can Defend Your Recommendations to Your Stakeholders.
What's the Big Picture?: Understanding who influences you and how your decisions affect others
Making the Right Decisions: Using innovative tools designed to identify your assumptions, risks, and impacts gaining insight into other perspectives and possible futures
Framing, Messaging and Building Your Story
Developing a Message: Creating a powerful story
When Only a Soundbite Will Do: Crafting a 30-Second Message
Getting Your Message Out: Using effective Powerpoints and the media
Putting it All Together
Drafting the core elements of an Outreach Plan